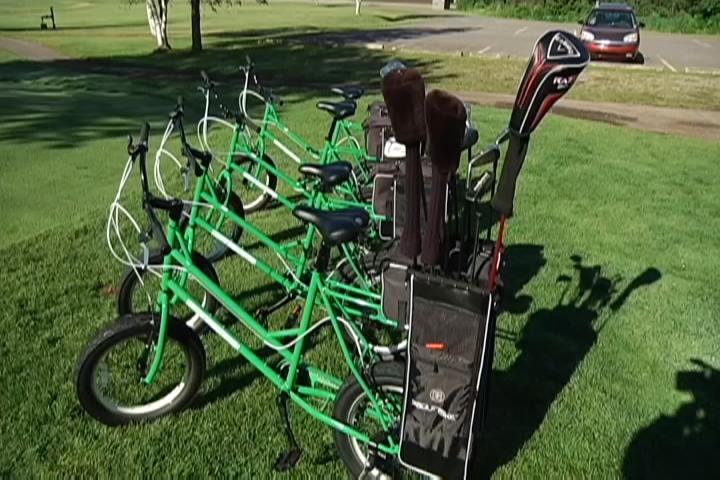 PICKFORD – Munoscong Golf Course in Pickford has introduced a way to add more fun and fitness to your golf game.  Forget driving a golf cart, ride a bike.
Dr. Richard Morrison donated six bike carts to the course a few weeks ago.  Munoscong is home to the first Bike Cart fleet in the state.
Morrison is both a cyclist and a golfer so he wanted to combine the hobbies and let others enjoy the exercise at no extra charge.
"It's a good way for young people to come out and not have to pay for a cart rental, but to keep up with the speed," Dr. Morrison said.  "Speed is a big thing on the course when it gets busy.  They kinda frown upon that.  You are slowing people down.  Well, a bike will keep you up to speed."
The Bike Carts can carry your clubs and has a small cooler on the back.  Each bike cost around $700 but they are renting out for free right now.  Morrison says he is seeing more and more people give them a try.
This article originally appeared on 9and10news.com, Northern Michigan's News Leader