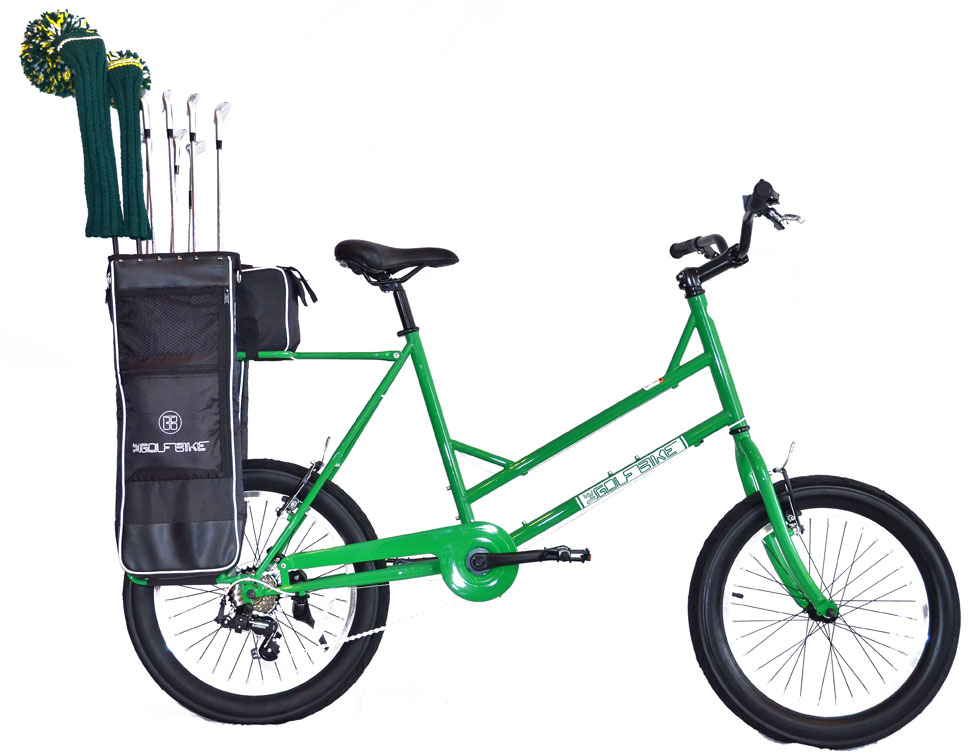 Featured on



(Written by Jim Deeks)

I got a news release a couple of weeks ago from Granite Golf Club, a private club in Stouffville, announcing that they were going to be introducing "golf bikes" for their members and guests this season.
"The Golf Bike was conceived 15 years ago by avid cyclist Todd May as a means of combining his passions of biking and playing golf. A prototype was first demonstrated in 2010 and the concept was presented at the PGA Merchandise Show in Orlando three years ago. The bike has made significant inroads since its commercial introduction," said the release.
And I say, jolly good for you, Granite Golf!!
I had not heard of or seen the golf bike until I got this release.  In my view, even without trying one yet, this is the best new golf development to come along since, well, the electric cart.  If everyone who can, used a golf bike, rounds would be reduced by at least half-an-hour, people would get even more enjoyable, low-impact exercise, and even older people could play more golf… especially if there was a mo-ped option (which I don't think there is, yet.)
Golf bikes may not work on "hillier" courses, and of course, there's always the chance of injury and the question of liability.  But I think Granite's totally on the right path here, pardon the analogy, and I'd love to see this initiative duplicated everywhere it might work.
I mean, come on…