About The Florida Historic Golf Trail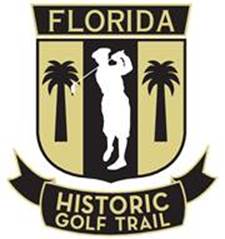 The Florida Historic Golf Trail, a program of the Florida Department of State, is a collection of historic courses through Florida dating back to the 1890s that golfers can still play on today. Florida's golf history is recognized as one of the oldest in the nation. A number of early courses were created along with the development of railroads and hotels in the state. While some of the courses featured on the Florida Historic Golf Trail have been modified over the years, they have retained much of their historic character. At each of these sites, golf has been played for more than a half century – and can still be played today. The Florida Historic Golf Trail program is designed to enhance public awareness of Florida's historic golf courses and increase an appreciation for historic preservation and Florida history. Visit floridahistoricgolftrail.com or call 800.847.7278.
The Vinoy Renaissance Golf Resort

The Vinoy offers players an alternative to walking the course, or riding in a golf cart, with The Golf Bike. Produced by the Higher Ground Bicycle Co. in Tallahassee, the Golf Bike was presented in Orlando at the 2013 PGA show in the Inventor's Spotlight. In March of 2014, the first Golf Bikes were delivered to The Vinoy Renaissance Golf Resort. If you think riding a bike on a golf course seems like a modern idea, it isn't. Even before the 1920s, one of the world's richest men, John D. Rockefeller, would ride a bike while playing golf. Rockefeller, who wintered in Ormond Beach, on Florida's Atlantic coast, had a passion for golf and believed that the game was good for his health.