The Golf Bike has been through 5 years of prototyping and testing before launching in 2014. Thousands of hours and countless revisions have culminated in a totally unique and patent pending design that will change the game of golf forever. All of the design elements have been thoughtfully put together to give you a riding and golfing experience that has never been available until now.
Two Specially Designed Golf Bags
4 zippered storage compartments
2 outer net pockets
14 club capacity compact, sleek design
Middle Cooler Bag
Insulated main compartment
Outer storage pocket
Chain Protector
Keeps bike clean
Keeps golf slacks cleaner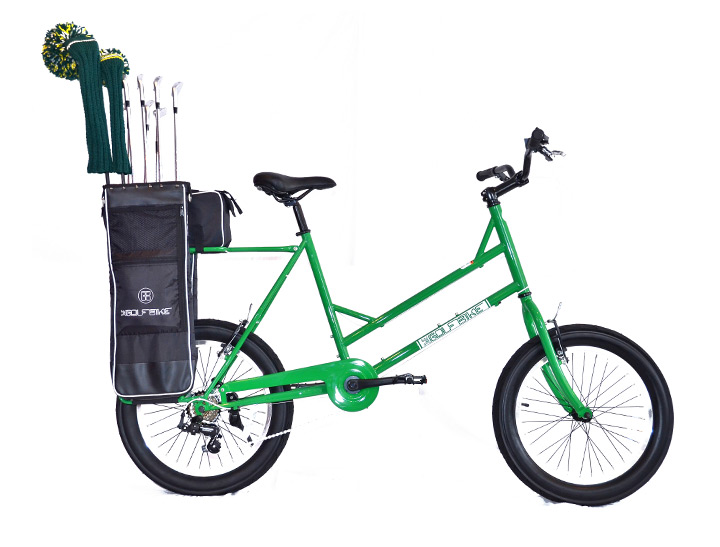 Comfort and Efficiency
Small diameter wheels accelerate quickly and make climbing a breeze.
Wide rubber tires create plenty of traction with very little course impact.
Gel seat and riser handlebar put the rider in an upright and natural position.
Balance and Stability
Step through frame makes it easy to get on and off the bike.
Narrow golf bags help create a stable and balanced platform.
Durability and Low Maintenance
The Golf Bike is manufactured according to the highest standards in the bicycling industry.
The frame is protected with a clear coat finish to ensure all-weather durability.
Stainless steel cables, alloy wheels, sealed bearings and a rust resistant chain
provide years of trouble free enjoyment.