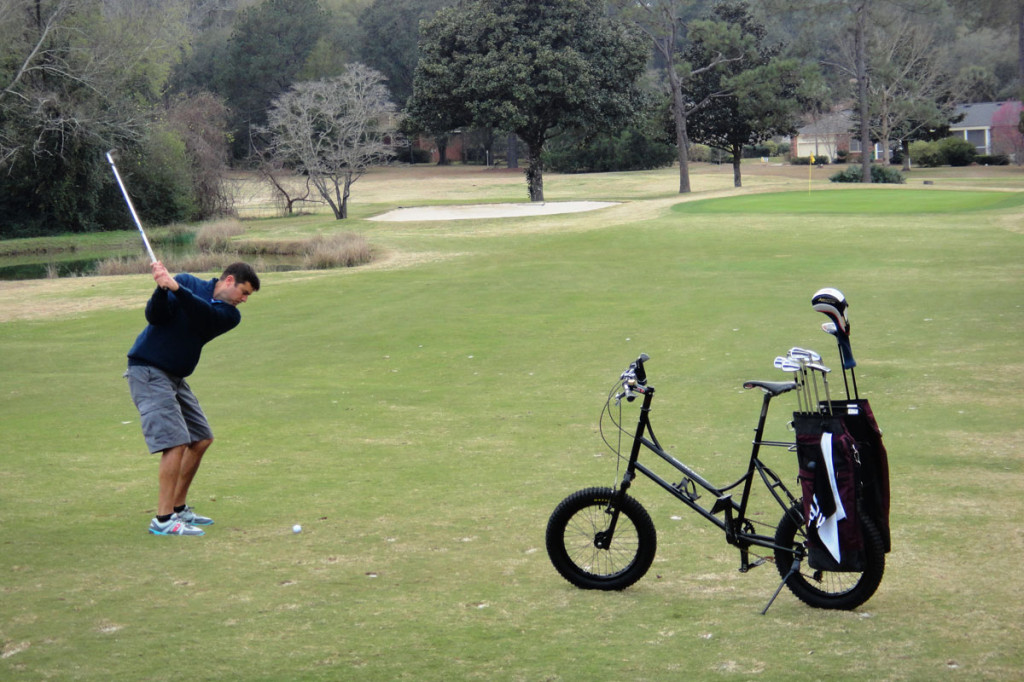 Featured on Back9Network.com (Written by Jon Ackerman)
It's tough to find time to exercise. It's tough to find time to golf. Golf is surely a form of exercise, but for some people, it's not really as intense as they prefer their workouts.
For such fit folks, the Golf Bike can help. Instead of riding around in a golf cart, or pushing/pulling your golf bag along, you can hop on a bike with built-in bags to hold your full set of clubs. It features small-diameter wheels with wide rubber tires so the impact is minimal on the grass. They also come with six gears for easily traversing the terrain, and hand brakes.