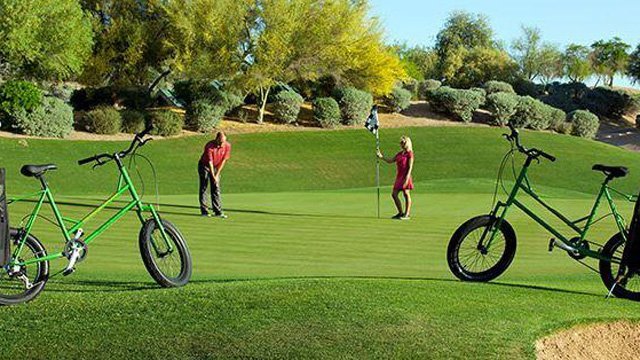 Featured on GolfAdvisor.com (Written by Mike Bailey)
SCOTTSDALE, Ariz. — The Westin Kierland Resort has a reputation for offering out of the ordinary: Air conditioning on the golf carts, bagpipes at sunset, virtual surfing (Flowrider), the best Scotch whiskey collection in the Southwest and Segways as an option instead of golf carts for players who like a little adventure with their golf.
Segways, of course, aren't for everybody, but the Westin Kierland Golf Club didn't stop there. Having seen the new Golf Bikes (www.thegolfbike.com) at the PGA Merchandise Show recently, the resort ordered up a couple of foursomes. By late April, they had two with more on the way.